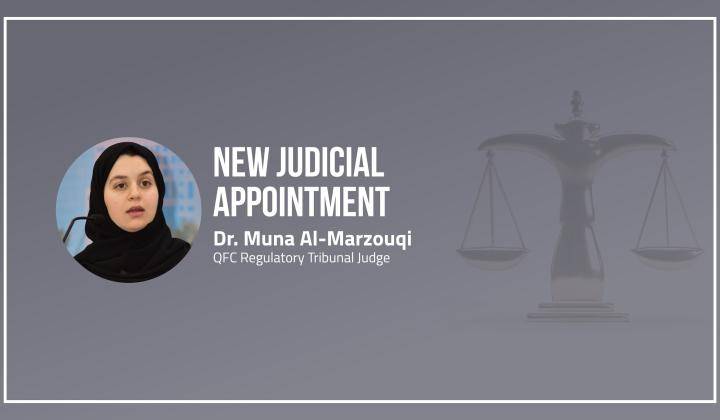 Regulatory Tribunal Judicial Appointment
The Qatar International Court announced the appointment of Dr. Muna Al-Marzouqi as a Judge of QFC Regulatory Tribunal.
The QFC Regulatory Tribunal is a specialist appeals body, established pursuant to the Law of the Qatar Financial Centre, designed to hear appeals raised by individuals and corporate bodies against decisions of the QFC Authority, Regulatory Authority and other QFC Institutions. In addition to its Chairman, it comprises five judges from Qatar, the United Kingdom, Hong Kong, India, and the United States of America.