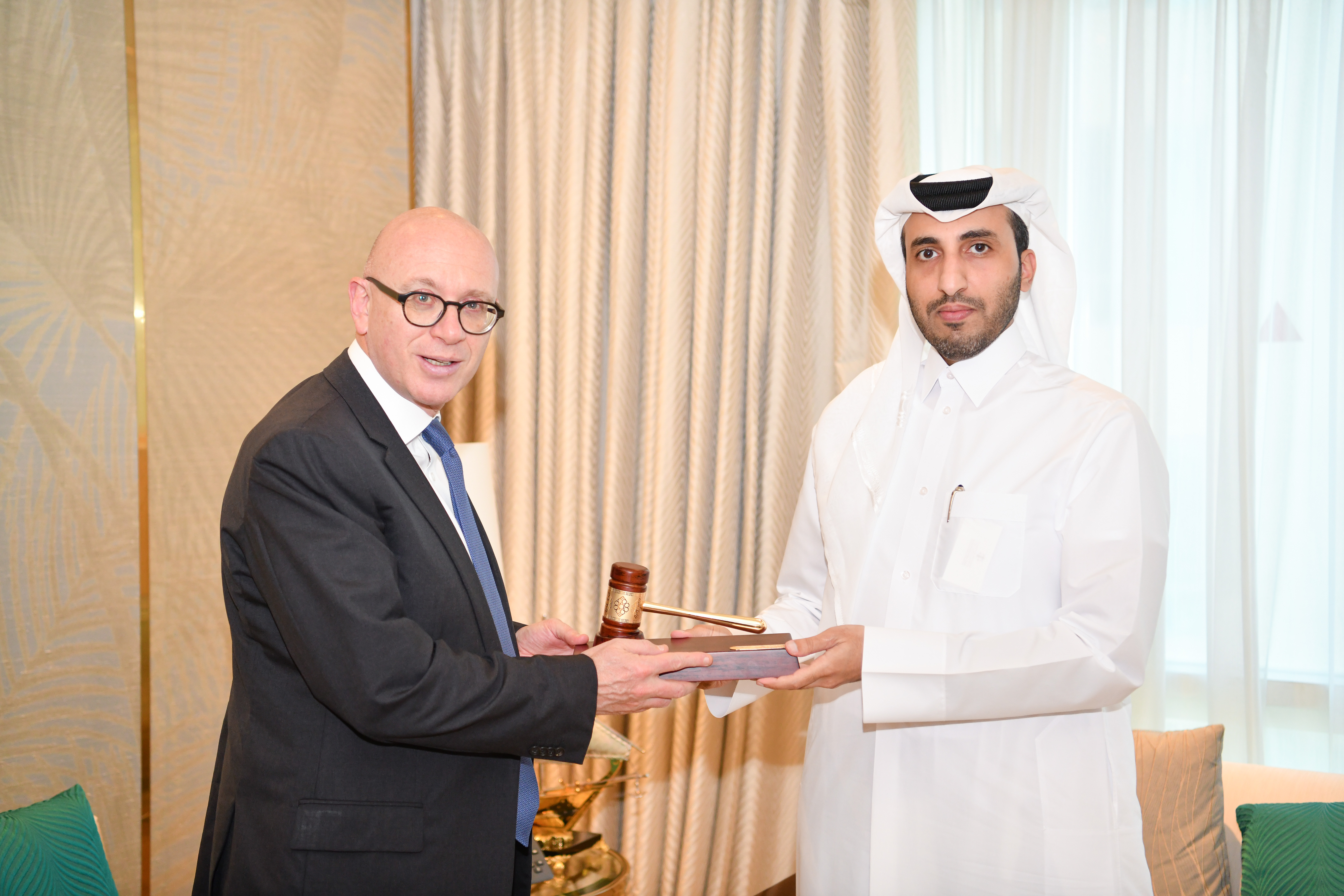 November 22 2021
Lord Wolfson met with members of the legal community at the reception and discussed the scope of enhanced legal ties between Qatar and the United Kingdom. Prior to his ministerial appointment, he was a Queen's Counsel, specialising in complex and high-value commercial disputes.
Commenting on the occasion, Faisal Rashid Al-Sahouti, CEO of QICDRC, said: "We are honoured to receive Lord Wolfson at the Qatar International Court. This meeting provided us with a chance to enhance our litigation and mediation services by following international best practices. The Court prides itself on offering state-of-the-art services, and we are keen to improve them further through regular legal discussions."
Highlighting the ongoing cooperation between the nations, Lord Wolfson said, "I have been delighted to learn more about the work of the Qatar International Court and Dispute Resolution Centre and to meet representatives of the UK and Qatari legal sectors. The legal sector and the rule of law are the foundations for global trade. A close cooperative relationship with Qatar and the Gulf more generally is a priority for the UK Government."
Specialising in the resolution of civil and commercial disputes, the Qatar International Court is a key contributor to Qatar's onshore judicial system. Its litigation and mediation services for individuals and businesses in Qatar and abroad support the country's economic development aspirations.