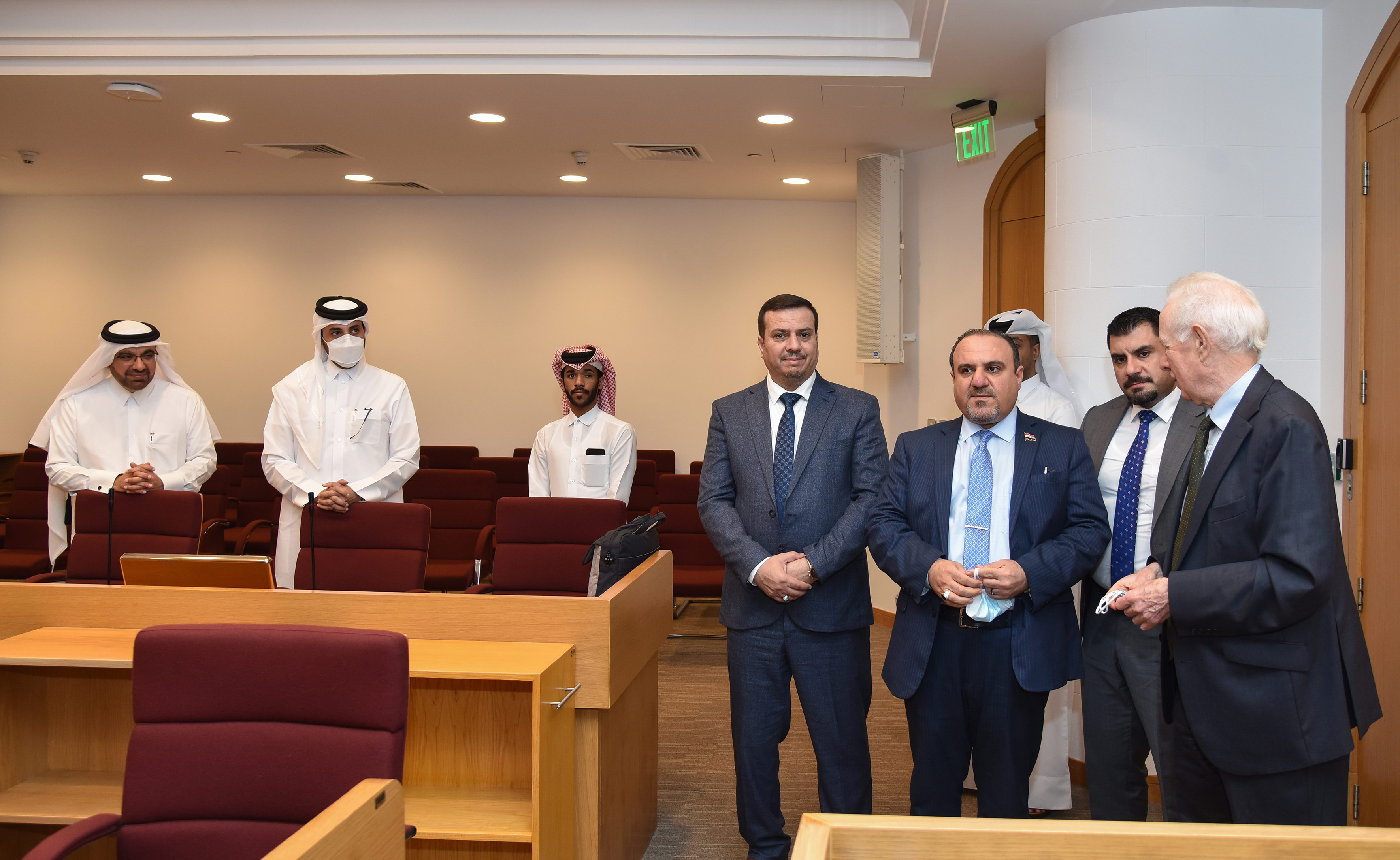 November 09 2021
Following a tour of the Court's state-of-the-art facilities, CEO of QICDRC, Faisal Rashid Al-Sahouti, President of QICDRC Lord Thomas of Cwmgiedd, Judge Dr Hassan Al-Sayed and Mr. Salar Abdul Sattar Muhammad discussed various ways of engagement and strategic cooperation in the legal field.

Commenting on the occasion, Mr. Al-Sahouti said: "We are honoured to receive the Minister and his delegation at the Qatar International Court to further regional mediation and dispute resolution mechanisms. Knowledge-exchange is crucial for our mission to provide enhanced access to justice, based on international best practices and an alignment to the rule of law."

Specialising in the resolution of civil and commercial disputes, the Qatar International Court is a key contributor to Qatar's onshore judicial system. Its mediation services for individuals and businesses in Qatar and abroad support the country's economic development aspirations, and rest on close collaboration with entities in the region and globally.