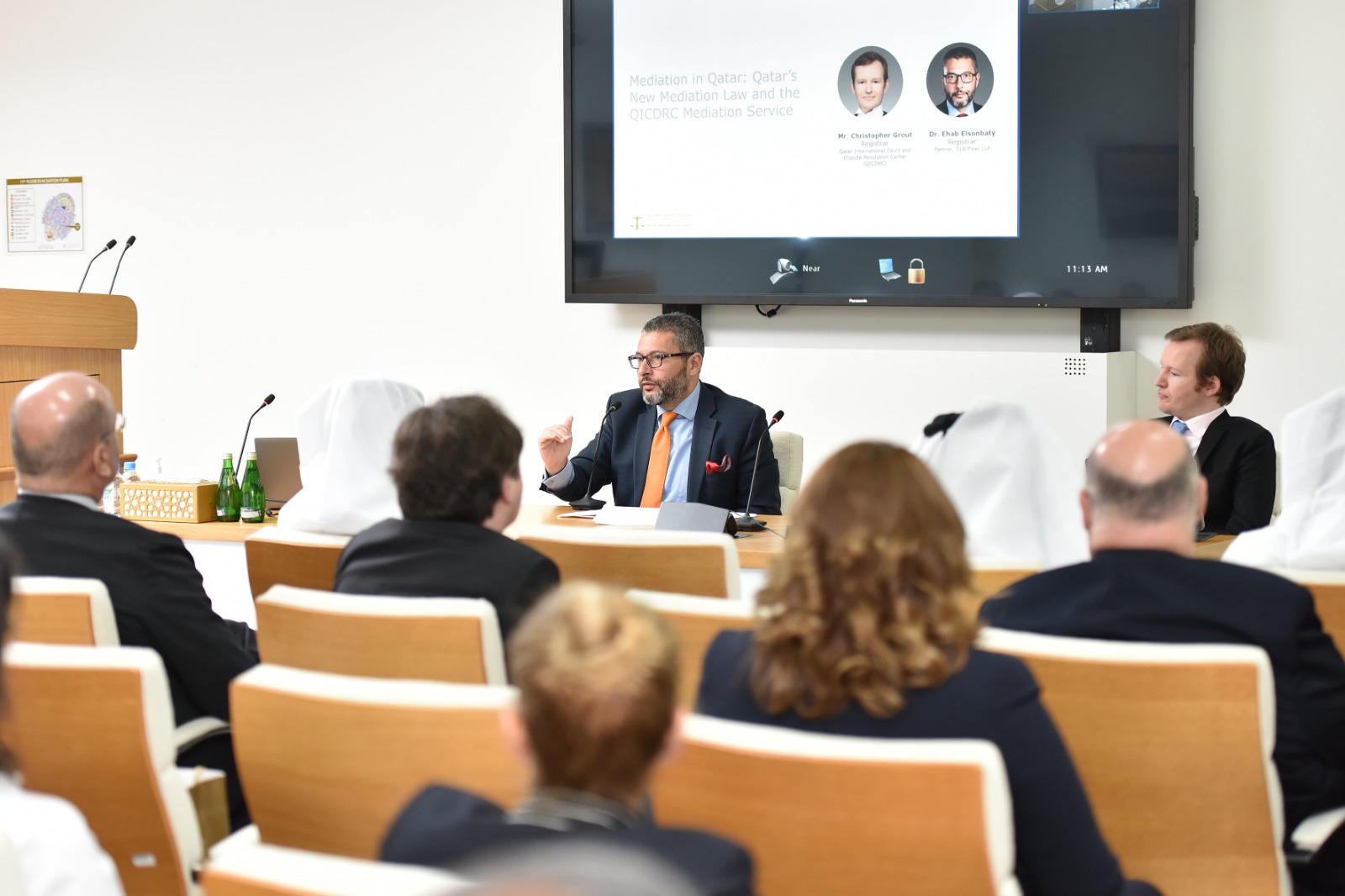 May 31 2022
The Qatar International Court and Dispute Resolution Centre (QICDRC) held a Mediation Forum to discuss Qatar's New Mediation Law, the QICDRC Mediation Service, Effectiveness of Virtual Mediation, the Singapore Convention on Mediation, and the Future of Mediation in Qatar and the Middle East.
The forum was joined by guest speakers Dr. Ehab Elsonbaty, Partner at DLA Piper LLP; Victor P. Leginsky, International Arbitrator and Mediator at Artbitralis; James MacPherson, International Dispute Resolution Specialist; Gary Birnberg, JAMS Mediator and Arbitrator; Dr. Zachary Calo, Professor of Law at Hamad Bin Khalifa University and Senior Counsel at McNair International, Dr. Zain Sharar, Senior Legal Counsel for QICDRC; and Christopher Grout, QICDRC Registrar to discuss Qatar's new Mediation Law and the future of mediation in the Middle East.
Commenting on the Forum, Faisal Rashid Al-Sahouti, CEO of Qatar International Court stated: "As our country is taking on an even greater role in the legal and judicial sphere, there has never been a more opportune and important time to organise a Mediation Forum. It is a chance to bring our legal community together, exchange knowledge, and jointly discuss the future of mediation in Qatar."
The Qatar International Court's initiation of the Mediation Forum comes as part of the Court's engagement with local and international legal experts and its commitment to help promote public trust and confidence in the legal, regulatory, and judicial environment.